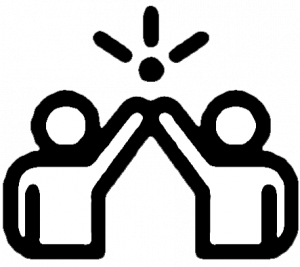 Organizations today face unrelenting transformational change. These changes are driven, in part, by competition, technology, funding, demographics, and regulations. In addition, there is a growing emphasis on working collaboratively, and this creates an urgency to break down organizational silos and work across boundaries.
In order to achieve the transformational change that is required to stay relevant, new ways of thinking are required. And these changes affect all levels of an organization.
"Every organization is perfectly designed to get the results it gets."
Effective organizations periodically assess their organizational design, examining structure, work design, decision space, information architecture, and reward systems.
We work with a range of organizations to align their systems and processes with the results they wish to achieve.
We also work with groups to resolve conflict within and between teams, build strong partnerships and create high-performance team environments.
Our organizational effectiveness services have been used to:
Improve employee retention through design of a structured career planning and development process at a large defense contractor.
Build a high-performance team-based organization at a company moving from design and development to production.
Drive cross-functional collaboration by creating shared goals and aligning reward systems with achievement of those goals at a manufacturing company.
Redesign work at a non-profit organization as need increases and resources decrease.